Find the right boat for you
Boat of the Moment
Boat REF# 275145
€285,000.00
1x diesel 165hp
1946
27.65m
Canal du Midi
View Details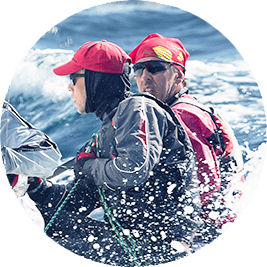 Selling your boat?
We take care of every step when it comes to selling your boat.
1
Your broker will advise you of the most suitable price to market your boat at.
2
Your broker will work with you to create a detailed listing for your boat.
3
We handle the negotiation process for you, ensuring you get the best deal.
Why Boatshed?
Boatshed is one of the world's largest yacht brokerage groups that prides itself on giving potential buyers the most complete and accurate picture of the boat that they want to buy.

Boatshed Brokers personally visit every boat that they list, taking unlimited photographs and videos which are available online to registered users anywhere in the world.
Read more
Here's what our customers have to say...
Bonjour Magali, Je tiens à remercier BoatshedMidiCanals pour la qualité des relations de confiance entre cette entreprise de courtage et moi lors de la vente de mon bateau. De plus, cette vente a été effectuée dans des délais très raisonnables…
— Jean-Pierre L, Boatshed Midi Canals
Graham and Magali. Thank you for selling our restaurant boat and getting us such a good deal despite such a difficult context. Thank you for taking care of all the administrative side as well as the organization of the craning and transfer of the…
— A & R Frayssinet, Boatshed Midi Canals
Morning Magali and Graham. Earlier I was scrolling back through all the emails we have exchanged over the last few months and my goodness there are a lot!! From myself and all the members of our group I wish to thank you Graham, and especial your…
— David B buyer 9/21, Boatshed Midi Canals
Bonjour Magali et Graham, Nous avons passé nos premiers 10 jours complets sur le bateau Hesto. Nous sommes enchantés par ce bateau. Nous tenions une fois de plus à vous remercier
— Philippe R., Boatshed Midi Canals
J'ai énormément apprécié le professionnalisme de l'équipe de commerciaux chargés de préparer le dossier de présentation et de mise en vente de mon bateau. …
— Marcel P (vendeur), Boatshed Midi Canals
Just had a look at the updated Boatshed Listing for J de M – what can I say except fantastic! Well done and very many thanks to you are your team for fine tuning this listing. Couldn't be better.
— Jeremy L. vendor, Boatshed Midi Canals