Find the right boat for you
Boat of the Moment
Boat REF# 316072
€159,000.00
1x diesel 150hp
1993
14.10m
Canal du Midi
View Details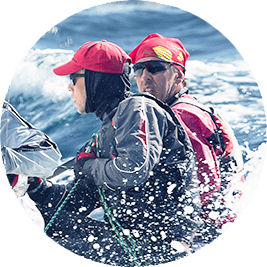 Selling your boat?
We take care of every step when it comes to selling your boat.
1
Your broker will advise you of the most suitable price to market your boat at.
2
Your broker will work with you to create a detailed listing for your boat.
3
We handle the negotiation process for you, ensuring you get the best deal.
Why Boatshed?
Boatshed is one of the world's largest yacht brokerage groups that prides itself on giving potential buyers the most complete and accurate picture of the boat that they want to buy.

Boatshed Brokers personally visit every boat that they list, taking unlimited photographs and videos which are available online to registered users anywhere in the world.
Read more
Here's what our customers have to say...
The communication with Magali was efficient and very reassuring, especially in a situation where I was not in France, while my boat was for sale. It gave me a calm piece of mind. And the actual sale process was very smooth.
— Julie E 10/2022, Boatshed Midi Canals
Magali and her husband Graham were very helpful during the purchase of our boat, wouldn't hesitate to use them again!!!!
— David H 10/2022, Boatshed Midi Canals
Thank you so much for all your understanding, assistance, putting up with uncertainties and trying to get the best price for me. It has been a real pleasure to deal with you and I will recommend Boatshed to anyone who wishes to sell or buy a boat.
— Lynn C June 22, Boatshed Midi Canals
Bonjour Magali, Je tiens à remercier BoatshedMidiCanals pour la qualité des relations de confiance entre cette entreprise de courtage et moi lors de la vente de mon bateau. De plus, cette vente a été effectuée dans des délais très raisonnables…
— Jean-Pierre L - December 2021, Boatshed Midi Canals
Graham and Magali. Thank you for selling our restaurant boat and getting us such a good deal despite such a difficult context. Thank you for taking care of all the administrative side as well as the organization of the craning and transfer of the…
— A & R Frayssinet - November 2021, Boatshed Midi Canals
Morning Magali and Graham. Earlier I was scrolling back through all the emails we have exchanged over the last few months and my goodness there are a lot!! From myself and all the members of our group I wish to thank you Graham, and especial your…
— David B - September 2021, Boatshed Midi Canals