Find the right boat for you
Boat of the Moment
Boat REF# 326446
€199,000.00
1x diesel 147hp
2011
18.30m
Canal lateral à la Garonne
View Details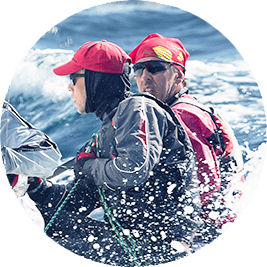 Selling your boat?
We take care of every step when it comes to selling your boat.
1
Your broker will advise you of the most suitable price to market your boat at.
2
Your broker will work with you to create a detailed listing for your boat.
3
We handle the negotiation process for you, ensuring you get the best deal.
Why Boatshed?
Boatshed is one of the world's largest yacht brokerage groups that prides itself on giving potential buyers the most complete and accurate picture of the boat that they want to buy.

Boatshed Brokers personally visit every boat that they list, taking unlimited photographs and videos which are available online to registered users anywhere in the world.
Read more
Here's what our customers have to say...
The experience was excellent from first contact through to completion. We would just like to say a big thank you to Graham for all his help and being so friendly and professional.
— Hazel & Mansell R. 9/23, Boatshed Midi Canals
Many thanks for all your hard work in getting the sale across the line. Much appreciated and it has been a pleasure to work with you.
— Justyn L, July 2023, Boatshed Midi Canals
Buying a used boat can be a stressful experience. Graham from Boatshed made it as painless as possible!
— Philippe M, July 2023, Boatshed Midi Canals
Bought our boat - and sold our boat - with Boatshed. Both transactions went smoothly. They are organized and have a good system. Recommended!
— Trish & Stan, July 2023, Boatshed Midi Canals
The online presentations were so good that our first actual visit was just to confirm the boat was what we wanted. Graham, Magali and Robin handled all the details of haulout, survey, registry, insurance... They are also very nice people.
— Graham & Cindy Brown, July 2023, Boatshed Midi Canals
Très satisfait du professionnalisme et du sérieux des intervenants. Très bonne communication et suivi impeccable. Nous sommes très satisfait.
— Yves et Annie L, June 2023, Boatshed Midi Canals