Find the right boat for you
Boat of the Moment
Boat REF# 322365
€285,000.00
0x 0hp
2006
14.99m
midi canals
View Details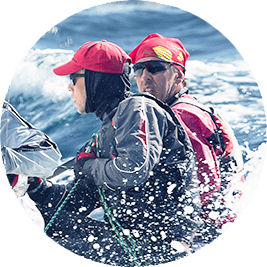 Selling your boat?
We take care of every step when it comes to selling your boat.
1
Your broker will advise you of the most suitable price to market your boat at.
2
Your broker will work with you to create a detailed listing for your boat.
3
We handle the negotiation process for you, ensuring you get the best deal.
Why Boatshed?
Boatshed is one of the world's largest yacht brokerage groups that prides itself on giving potential buyers the most complete and accurate picture of the boat that they want to buy.

Boatshed Brokers personally visit every boat that they list, taking unlimited photographs and videos which are available online to registered users anywhere in the world.
Read more
Here's what our customers have to say...
I highly recommend Boatshed for anyone interested in purchasing a boat. From start to finish they went above and beyond to make the process an easy and enjoyable one, clearly explaining each step and no task was too much for them. I had the pleasure…
— David O' 4/23, Boatshed Midi Canals
Professionnalisme, Disponibilité, Rapidité. Merci pour cette excellente prestation.
— Cathy & Jean B. avril 2023, Boatshed Midi Canals
Graham et Magali, un grand merci. Personnes trés sérieuses, réactives, un régal de faire affaire ensembles. Merci pour votre impliquation dans cette vente. Je saurais parlé de vous et de vos excellents services. Vous êtes au Top!
— Fabrice et Véronique L. Avril 2023, Boatshed Midi Canals
Magali and Graham were incredibly helpful – Over and above expectations. I would recommend them to anyone!!
— Anita 12/2022, Boatshed Midi Canals
The communication with Magali was efficient and very reassuring, especially in a situation where I was not in France, while my boat was for sale. It gave me a calm piece of mind. And the actual sale process was very smooth.
— Julie E 10/2022, Boatshed Midi Canals
Magali and her husband Graham were very helpful during the purchase of our boat, wouldn't hesitate to use them again!!!!
— David H 10/2022, Boatshed Midi Canals